Did you know that you can handle some of your tax issues through the IRS2Go Mobile App?
With tax season in full force, Americans across the country are hurrying to prepare and submit their taxes. During this time of year, you may be using your tax return for a variety of things.
Items such as, from home projects, vacation saving goals, and debt payoff strategies are all a few things you may be using your tax refund for.
The most recent government shutdown worried some that they would be delayed in receiving their tax return. Luckily, that passed and may people did receive their refund in a timely manner.
THIS POST MAY CONTAIN AFFILIATE LINKS. PLEASE READ MY DISCLOSURE FOR MORE INFO. This means if you click on any of the links, I'll receive a small commission.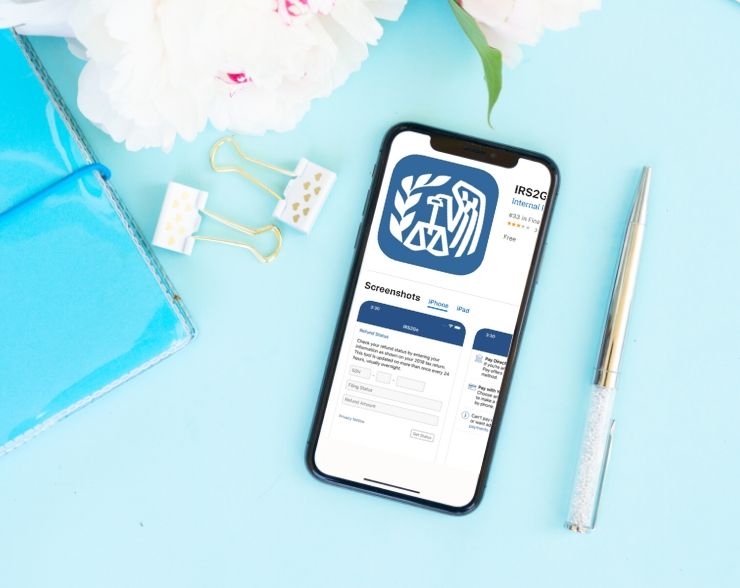 One of the benefits to an increase in financial technology is it has become easier to track the progress of many things.
This includes your tax refund.
Thanks to the IRS2Go App, you can begin tracking your progress as soon as your tax return is submitted.
What is the IRS2Go App?
The IRS2Go app is a mobile phone application that allows you to track your refund or make a payment if you have a tax bill.
If you're searching for the app, it can be found on the Google Play Store, Apple App Store and even Amazon.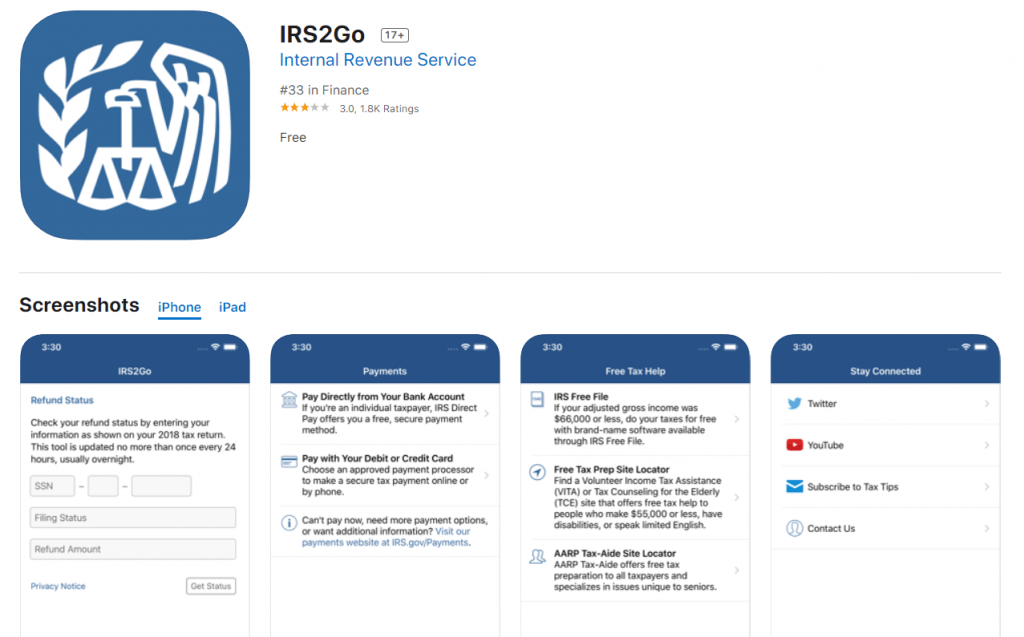 Having the ability to check the status of your refund on the go can give you both peace of mind and ability to plan out what financial goals you want to accomplish with your tax refund.
Whether you're making that large purchase or saving for that epic summer vacation.
Other Features of the IRS2Go App
Tax refund tracking
You can find helpful information regarding tax preparation
Tax tips
With multiple insights provided a week, this tax app is beneficial because you can grow your knowledge of taxes throughout the year. An added bonus when planning out your financial future.
You know I'm all about having multiple plans to help you create the life you deserve!
File with Ease from Home Today!
How Does the IRS2Go App Work?
The app is pretty straightforward and can easily be used and navigated by even beginners.
Download the app from your store of choice
From there, you start going through the features
See it's pretty simple to get started!
It'll provide you with educational articles as well as access to the IRS social media feed, which can provide additional tax tips, news, and information throughout the year.
What are the Features of the IRS Go App?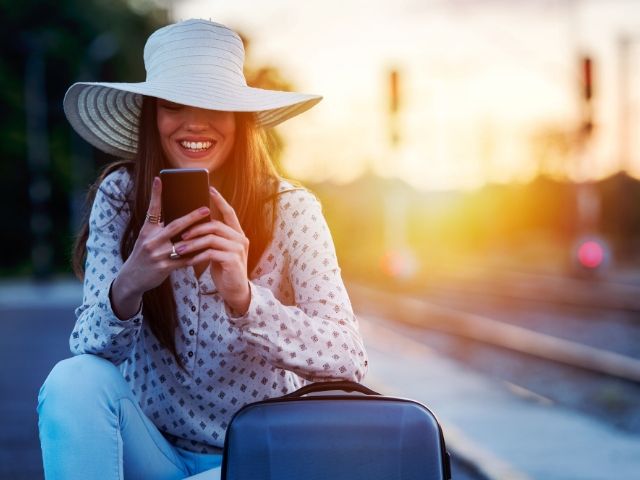 1 – You Can Check Refund Status
The first and likely the most obvious is the ability to track your tax return.
If you choose to use their tracking service, make sure you have identifying information handy as this is how they'll securely provide you with an update.
The information you'll need includes your social security number, your filing status, and the exact refund amount.
If you choose to e-file, the refund process typically takes 21 days or less, according to the IRS. However, if you paper file then the wait time can be significantly longer.
2 – You Can Make a Payment
If you find yourself with a tax bill, you can make a payment through the IRS2Go app as well by setting up IRS Direct Pay.
As with any mobile payment, this can be done with a debit or credit card. This is the quickest and most secure way of making a payment, as you can track it and it won't get lost in the mail.
Similar to a tax return, if you send a paper check it can take a fair amount of time to process.
3 – You Can Get Free Tax Assistance
Lastly, you can obtain free tax assistance through the IRS2Go mobile phone app.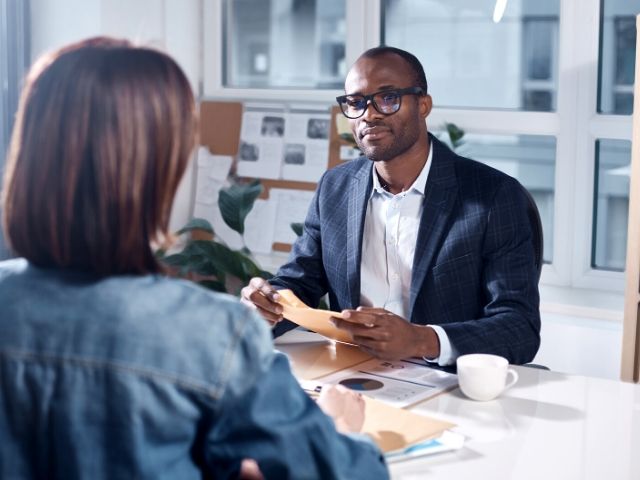 If you meet certain criteria you may qualify for Tax Counseling for the Elderly and Volunteer Income Tax Assistance, which are programs to help elderly or low-income individuals with filing taxes.
Along with the educational information provided, the app allows you to find the right professional to help you gain the most money back this tax season.
4 – You Can Receive Security Codes
Instead of having to go on the IRS main website or speaking with someone over the phone, you can now receive a security code if you need one for a certain issue.
The IRS2Go can generate a login security through the app instead of using text messages. For more information, visit the Secure Access page.
Where to Download the IRS2Go App?
As mentioned earlier, the IRS2Go app can be downloaded in the Google Play store, the App store as well as Amazon.
Also, if you want to access the IRS on the web, you can do so and track your track the status of your return that way as well.
Final Thoughts
Financial technology has greatly improved the way we can track many of our daily progresses, including our tax return. Don't worry about putting in personal information on the app, as your Social Security Number will be cloaked and encrypted for security reasons.
The IRS2Go app not only allows you to track your tax return, it also provides you with information that you can take actionable steps on throughout the year.
Now go out there and conquer the world of taxes!
Have you ever used the IRS2Go app? What was your experience? Let me know in the comment section below.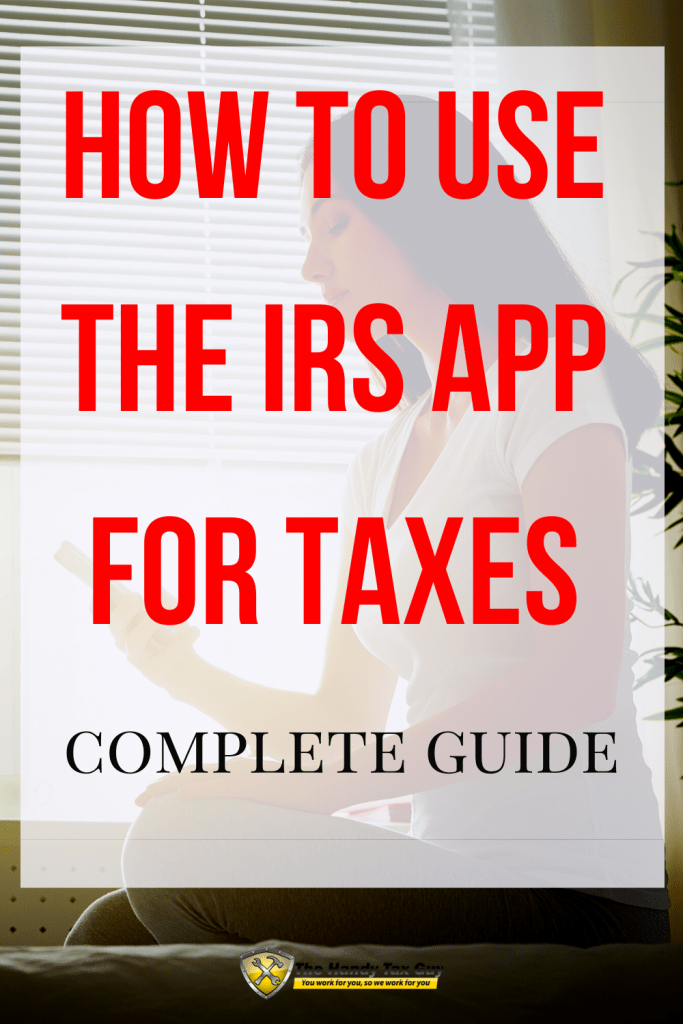 If you want more handy tax tips, then feel free to check out my latest articles here. You can sign up to get on the waiting list if you'd like to file with me.
---
If you enjoyed this article, then you'll love these:
Get started on your taxes early here!
Until the next money adventure, take care!
Handy

Disclaimer Statement: All data and information provided on this site is for informational purposes only. The Handy Tax Guy makes no absolute representation of the correctness, mistakes, omissions, delays, appropriateness, or legitimacy of any information on this site. **Note: Each client circumstance will vary on a case-by-case basis**