You're in the world of perfecting your client's physical appearance whether it is through hair, fashion, or makeup. The last thing you want to worry about is making sure your taxes are prepared correctly and with optimal care. I am definitely aware of this and I always want to make your life easier when it comes to helping you prepare your taxes.
The first thing you will want to do, is to make sure all your documents are in line. On this article I will show you how to get the most business deductions and lower your tax bill.
When preparing for the tax season, please keep in mind that you can write-off expenses that are common for your profession and ones that are necessary to help you run a business.
I've put together a quick, generalized tax deductions checklist for stylists, barbers, manicurists and other beauty professionals for you to download below.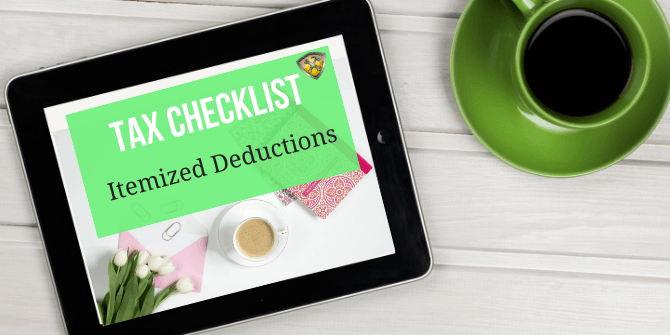 If you need to claim expenses as an employee, then be sure to fill out the itemized deduction Schedule A Form.
[alert alert_heading="NEW" alert_text="Beginning in 2018, employees are no longer able to deduct their unreimbursed employee expenses on their taxes." alert_style="qua_alert_warning"/]
THIS POST MAY CONTAIN AFFILIATE LINKS. PLEASE READ MY DISCLOSURE FOR MORE INFO. Which means if you click on any of the links, I'll receive a small commission.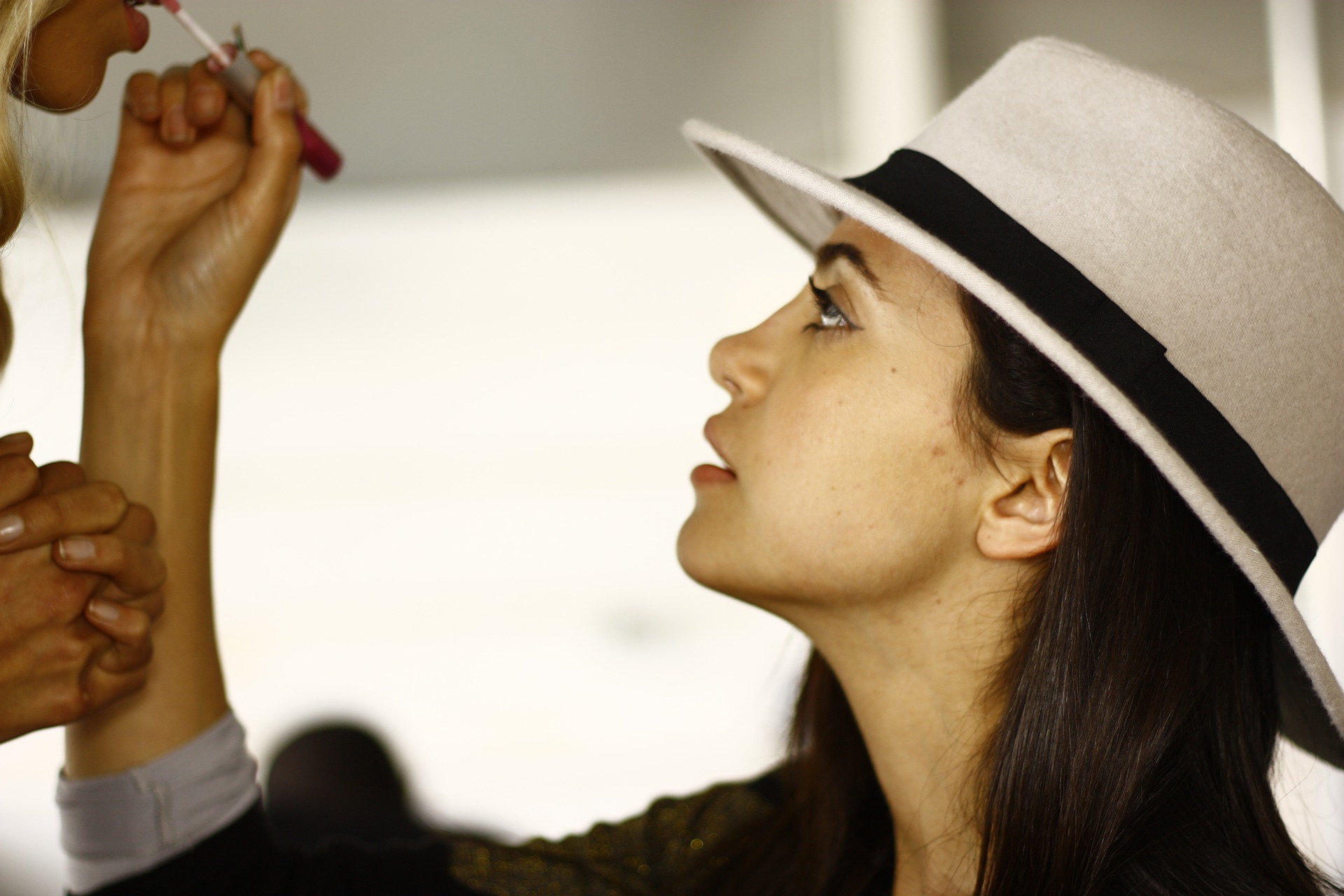 5 Common Deductions for Barbers, Stylist, or Beauticians
1 – Clothing/Uniforms
Your work outfit has to be specific to the work you do as a stylist, beautician, or barber. For example, an apron, a smock, or shoes are items you can write off when doing your taxes. If you're thinking about something more on the fashion sense, you'd have to be able to prove its necessity for accomplishing your job.
2 – Supplies
Any amount you spend on materials you purchase as a stylist or barber for your business or job.
These items include:
Blow dryers
Clippers
Combs and brushes
Makeup kits
Scissors
Shampoo and conditioner
Towels, etc.
Power Tip: Keep a good record of each item you buy, just in case you need it in the future for the IRS.
3 – Licenses and Education
Being licensed is a common requirement for professionals in the beauty industry. Good thing for you is that you can write-off the fee associated with getting your license and maintaining your license. You can also write-off fees for your local business license.
When it comes to your education, which is highly important to stay competitive, these fees can also be written off. Along with any travel associated with obtaining your continued education, such as hair shows or conferences. Once licensed, you can deduct the cost of any continuing education classes needed to improve your skills.
Subscriptions to magazines related to your job also count as deductions since you need them to stay up-to-date with the latest trends and fashions.
Tuition for school has to be done separately with the 1098-T form that you will receive from your school.
4 – Start-up and Operating Expenses
Start-up expenses are everything you spent to get the business running such as, equipment, rent, marketing, etc. The IRS treats these differently, in the fact that you can write off up to $5,000 of your taxes, with the rest being depreciate over 15 years. Your CPA (Certified Public Accountant or trusted Tax Advisor can go into more detail on depreciation with you).
Depreciation means you can claim some of the equipment costs for a smaller tax break over a few years (read more about the process called depreciation here).
Operating costs are the expenses need to maintain your business such as, uniforms, insurance, booth space, etc.
5 – Any Services
Services such as dry cleaning, advertising, or having the salon clean are examples of services needed to maintain the integrity of your business.
Other Tax Deductions for Barbers, Beauticians, and Stylists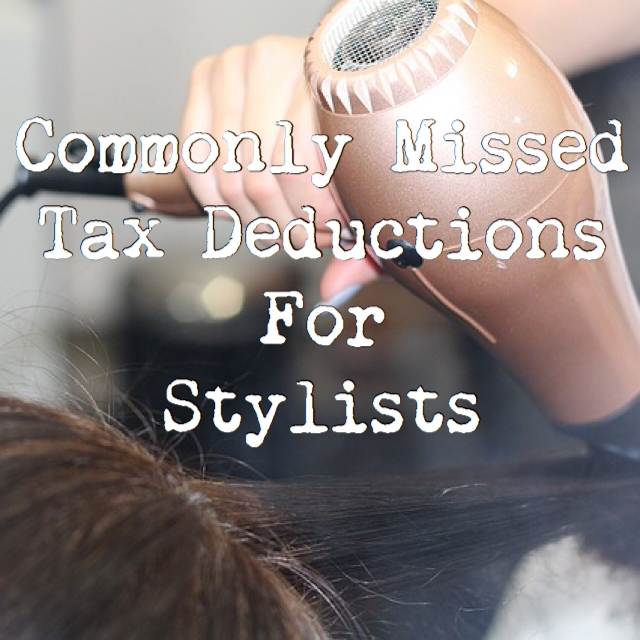 Work Tools
Office Phone
Answering Service
Cell Phone
Internet Service
Supplies
Laundry Supplies
Cleaning Expense
Office Supplies
Postage
Products
Professional
Dues
Licenses
Memberships
Legal & Professional
Insurance
Seminars
Publications
Equipment
Computer
Software
Desk
Chair
Filing Cabinet
Vehicle and Travel
Vehicle Description
Car Rental
Parking & Tolls
Total Miles Driven
Business Miles Driven
Airfare
Taxi, Bus
Lodging
Miscellaneous
Meals
Entertainment
Advertising
Rent
Client Gifts
Work Clothing
Donations/charity
Bank Fees
Hosting your website

[button style="qua_btn_red" size="qua_btn_large" btn_disable="0″ url="https://gumroad.com/l/stylistlisttaxes" ]I want my copy![/button]
Forms Needed to Claim Deductions as a Beautician or Barber
Barbers and beauticians are generally independent contractors, meaning self-employed. Whatever way you are paid, you'll want to keep track of every amount of money you receive. IRS Form 1040 is needed to write off your expenses as a barber, beautician, or stylist. The expenses of your business will be placed inside the deductions area of Form 1040.
Power Tip: Use the standard deduction only if your total expenses do not exceed the dollar amount set by the IRS.
An itemized deduction is only needed if your expenses are more than the set standard deduction dollar amount. You can use the IRS Form 1040 Schedule C if you need to itemize your deductions.
How can you tell if you're self-employed/independent contractor or employee?
It depends on the tax form the hair salon gives you: W-2 = employee and 1099-MISC = self-employed/independent contractor.
Remember: Keep track of your expenses and income on a spreadsheet or bookkeeping program such as Xero.
How to Keep Your Files Tax Information Organized
Hold on to your W-2 forms and 1099 forms
Save receipts of items you bought for your business.
Keep track of expenses in an excel spreadsheet or through a bookkeeping software such as Xero
Have a tax preparation checklist completed
Keep a detailed barber, beautician, or stylist tax deduction checklist handy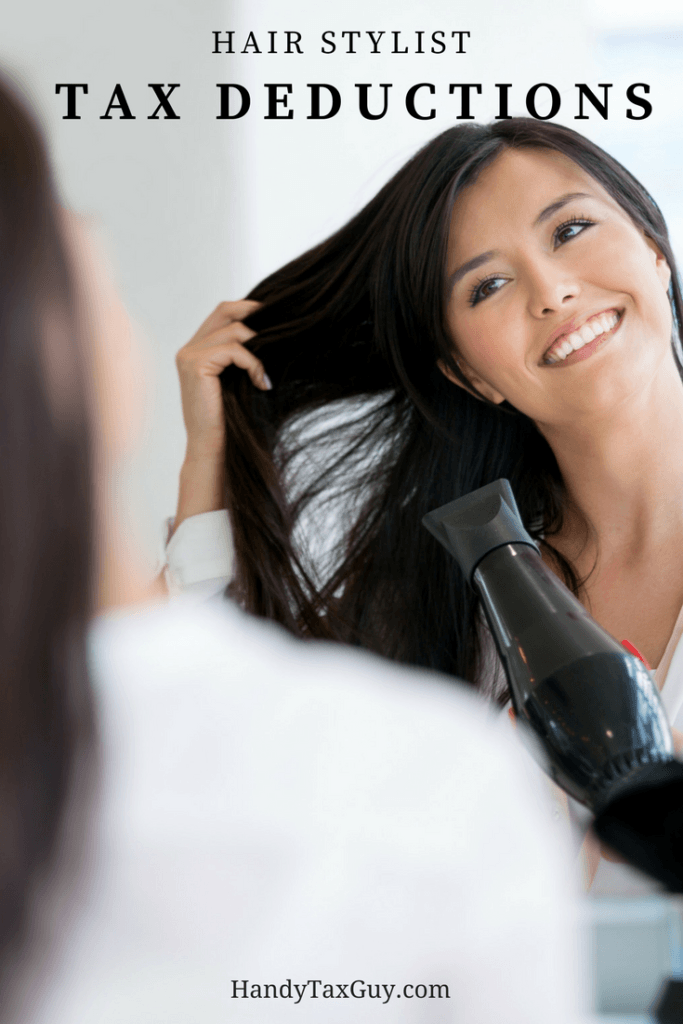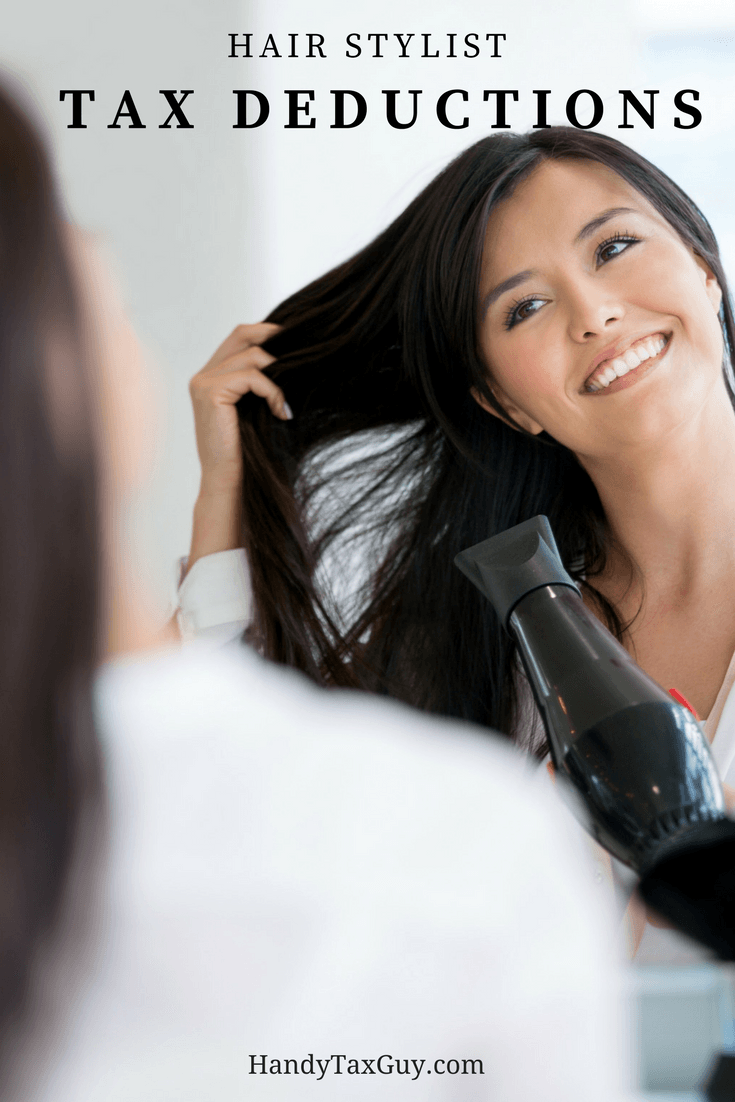 Hope this tax deduction checklist helps you navigate through the sometimes muddy waters of the income tax season. Remember to keep track of your receipts and if there's a question about any possible deduction be sure to contact me. I definitely do not want you to miss out on any deductions. Overlooked deductions mean you put less money into your own pocket and you may end up paying too much in taxes.
If you want more handy tax tips, then feel free to check out my latest articles here. File your simple tax return here or sign up to get on the waiting list if you'd like to file with me.
---
If you enjoyed this article, then you'll love these:
For more money-saving tips and guides, subscribe to the weekly newsletter!
I'm super grateful when you share my posts on Twitter, Instagram, Facebook, or Pinterest. It helps spread the word about The Handy Tax Guy and allows me to keep bringing you great content.
Until the next money adventure, take care!
Handy

Disclosure Statement: All data and information provided on this site is for informational purposes only. The Handy Tax Guy makes no absolute representation to the correctness, mistakes, omissions, delays, appropriateness, or legitimacy of any information on this site. 
**Note: Each client circumstance will vary on a case by case basis**